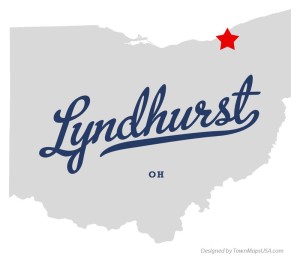 Lyndhurst Roofing Contractor: Residential and Commercial.
The task of finding a great contractor in Lyndhurst can be overwhelming. The town is so small. Where can you find a local roofing professional who cares about you as person-and does amazing work on the residential and commercial roofing jobs?
We know your roof is not just a roof- it is your home and business. It is a major investment. The choice of contractor is  a very important one.
Why Lyndhurst Residents and Commercial Customers Choose Us?
We are a local family owned business who has been working in Lyndhurst for 4 generations now.

We have built a solid reputation over the years.Your job is the most important one we have ever done.

We are professional in every way. 

We are contractors who answer our phone. No more waiting for call backs. In fact your calls are answered 24/7

We are fully licensed, insured, and all our experts are highly trained.

Our team prides itself of an A+ Rating with the Better Business Bureau

Your satisfaction is our number #1 priority.
Lyndhurst 24 Hour Emergency Repairs
In an emergency you need someone you can count on. Reader Roofing will be there when you need us.
Lyndhurst Commercial Roofing
Although Lyndhurst is a small town in Cuyahoga County, we have extensive experience with commercial projects.There is no project too small from a retail store on Mayfield Rd or a major new construction.
We do it all.:
Commercial Roof Repairs

Commercial Roof Replacement

Commercial Roof Cleaning and Maintenance 
Types of Commercial Roofs we service:
Asphalt – This is the most common roof type in Lyndhurst
Rubber or EPDM is a synthetic material that is welded together.
Thermoplastic Membrane. The most common material used for this type of roof is TPO
Modified Bitumen- This type of roofing is an evolution of asphalt roofing and is also referred to as APP or SBS.
Metal. This type of roof comes in a variety of materials such as coated galvanized steel, stainless steel, copper, aluminum, lead, tin, and more.
Lyndhurst Residential Roofing
We are never more than a phone call away. Our crew is always in Lyndhurst working on your neighbors family home or business.
Call us for:
Roof Repairs – Anything from a loose shingle to a major reconstruction.No job is too small.
Roof Replacement– It is important to get that new roof on before the bad weather hits. We will guide you on the best choice of shingles to use. Warranties are important- We stand behind our work.
Specialty Roof Maintenance- Every roof is different we will help you keep your investment in top condition with routine inspections for preventive maintenance.
Gutters and Downspouts –

The weather in N. E Ohio can be pretty severe. Damage to gutters and downspouts is common. We repair and replace damaged pipes on a routine basis.
To learn more about Reader Roofing Heating and Cooling Call Mike or Tera today.