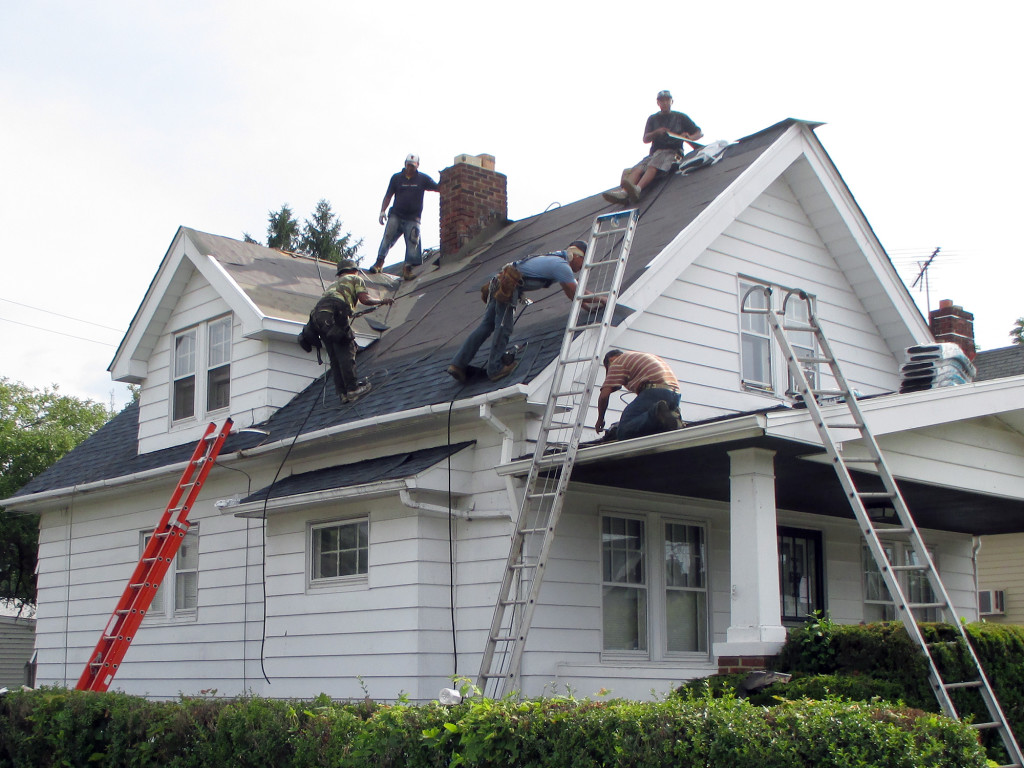 Need a Great Roofing Contractor in Lakewood? You have found him!
Have you noticed your roof is aging and may not make it through another winter? Perhaps all you need is a small repair. Either way you have come to the right website. Let us help you fix it.
We are proud to offer four generations of Lakewood Roofing expertise. It's our forte: our team has been servicing the area in and around Lakewood for nearly 100 years now. Lakewood knows us as the number #1 roofing team. That comes as no surprise – our team fully licensed, highly experienced and broadly knowledgeable talents that will exceed all of your expectations.
Our name is on it for a reason. We ceaselessly endeavor to be trustworthy, reliable and foremost affordable. Our unrelenting Lakewood Roofing services have earned us A+ Rating with the Better Business Bureau. You are our number #1 priority. Expect us to attend to all your roofing emergencies 24/7, 365 days each year.
24 Hour Emergency Services
At Reader Roofing, we pride ourselves on our responsiveness . We will assess the damage and conduct reliable, efficient and affordable repairs. Industry's best roofing services are a phone call away. Call us today for any roofing emergency.
Lakewood Residential Roofing
Our team of fully licensed, highly skilled and extensively experienced craftsmen is poised to do a masterful job.
When you call us, expect a fast and accurate estimate on all your roofing needs.
We offer a comprehensive list of services that include but not limited to gutters, leaf guards, downspouts and ice backup repairs, heating cables, mold and stain removal, skylights, chimney and masonry repairs.
Our family and team have full knowledge of all roofing materials such as asphalt shingles, slate shingles, clay tile shingles, wood shake shingles, flat roofs, and other specialty roofing materials to ensure your home or business looks fantastic.
Lakewood Commercial Roofing:
We are family owned and operated, and that means the interests of Lakewood commercial sector is dear to us. Our exceptionally talented team will leverage their long-standing experience and cutting-edge technology to ensure uncompromised roof integrity.
New installations, leak repairs, and roof replacement and maintenance is our forte in Lakewood Roofing scene.
Reader Roofing experts have unmatched knowledge base and experience with all commercial roofing materials that include Modified bitumen, TPO, EPDM, metal, rubber, and other specialty roofing systems.
Keep our family in mind for gutters, mold, downspouts, and stain removal, masonry, curb installation, skylights, and sheet metal fabrication, there is not limit to what our Lakewood Roofing commercial team can do.
Roofing is not just another job to us; it's our life and family heritage.Your roofing needs are our number one priority. Forget about your regular roofing guy, our team couple cutting-edge technology with unequaled experience to deliver industry's best roofing services.
Our phone lines are always open:
Call us today and discover how we are changing the Lakewood Roofing scene one customer at a time.