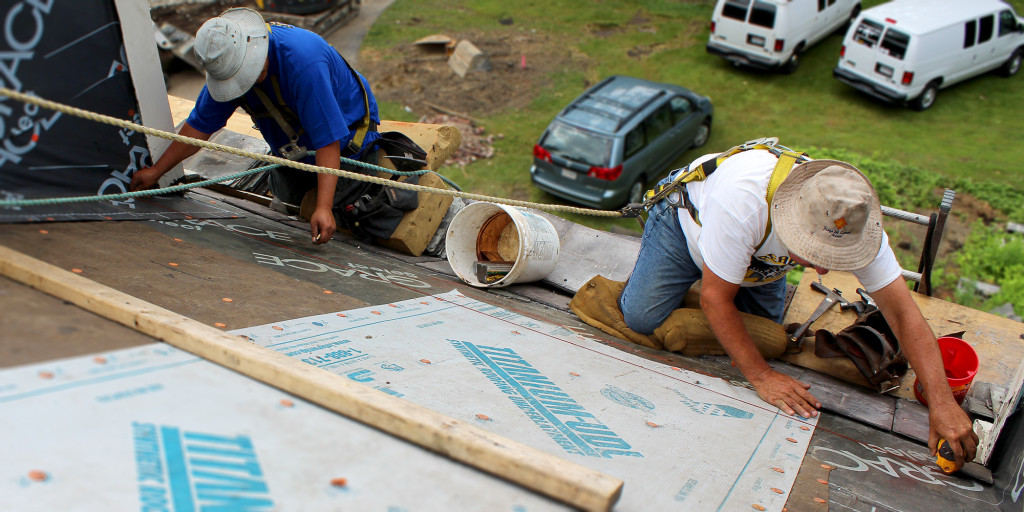 What does a roofer do?
The job of a roofer is to repair and replace or install roofs on homes and buildings. They use various types of materials such as shingles, slates, tiles, bitumen, and metals ie steel, copper, aluminum. The work is without a doubt very demanding physically because roofers must climb on top of roofs and cannot be afraid of heights. And rewarding in being a skilled tradesman with pride in completing jobs to stand the tests time and weather
What does roofing work involve?
Roofing work also involves lifting of heavy items frequently kneeling and working in even in inclement weather conditions. While most roofers learn their craft on the job, they can also learn their trade through apprenticeship programs. Roofers do not need to have any particular formal education and the pay for a roofer stands at an annual wage of about $40,000 annually.
The Tasks for a Roofer
A roofer is generally expected to scrutinize roofs and make a decision on the best way to approach its repair. And Install materials per manufacturer specs. Also adhere to best known roofing practices.
They are also expected to: 
Take measurements of roofs and determine the quantity of materials that are required for the roofing job

.

Replace roofs that have been damaged and can also replace joists that are decaying.    Install new shingles, asphalt and any other types of materials that help in making roofs weatherproof.

Know and follow safety regulations
Schedules and Injuries in Roofing Work
There is a very high rate of injuries in the line of roofing work because it is very easy for roofers to slip and fall when working. Roofers can also get burned by hot bitumen. For this reason, they must observe caution by using the required equipment and they must take all safety precautions to avoid accidents.
Roofers generally work full time with adjustments for seasonality.
Roofers can expect to work overtime during the summer season so that they can finish their work before the winter begins. Roofers are generally self employed and work in teams.
Occupational Hazards in Roofing Work
One major hazard of roofing work is roof stability. Some roofs might not be strong enough to support the roofer's weight and it is essential to determine this before going on top of a roof. Using the right larders can help avoid injuries and fatalities.
Weather conditions are another hazard because roofers are exposed to too much sunlight. This can cause cataracts and diseases and it is essential to wear protective gear.
Roofing work is not good for people with poor eye sights because this might cloud their judgement.
Roofing work requires that you remain physically fit and it is essential that you determine if this type of work is for you or not.
Is Roofing a Good Career ?
 Roofing is a great career for the right person. It takes a strong person with a great attitude to be successful as a roofer. In many cases a persons organizational skills, combined with physical skills and a great attitude contribute to the long term success of a roofing professional.
Roofing is not a great career for those interested in fast cash or an easy way to make money. Those who seek fame and prestige may not be the best fit for this tough profession.
Candidates whose attention to detail and desire to perform at high levels, despite weather extremes are well suited for this profession. Keep in mind roofing is a team sport, egos and bad attitudes can  bring down the team. The question is do you have what it takes to make it in this business?