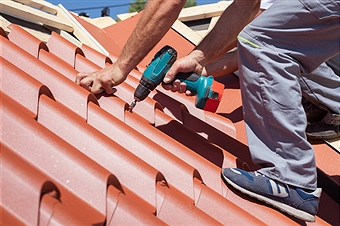 Avoiding Roofing Rip-offs is Critical
Are you looking to do a roof upgrade or do some repairs? Getting the right contractor should be top of your priorities even before doing a budget or considering the building materials. Why? A good roofing contractor will look at the best way to do the job, with the right materials and keep your costs low.
On the other hand there are contractors from hell who will rip you off, do a shoddy job and break your bank. How can you avoid this sort? 
Get references
This is the best starting point. Look for well-done roofing jobs in your neighborhood and get referred to the contractor. You can collect a few contacts to work with.
Check out BBB
The Better Business Bureau could help you weed out contractors with a bad score. Look up each of the referred contractors on BBB to get more details on them and see if they have established solid customer confidence.
Check out certifications
What certifications does a contractor have?  A certification is an indication that the contractor has at least taken time to polish up on skills. Some certifications are issued by learning institutions, some by industry associations and some by manufacturers. Look for industry association certifications like the National Roof Certification and Inspection Association, as these are issued after the contractor undergoes training on industry best standards.
Collect at least 3 quotes
Quote comparisons will help you make an impression on the kind of work you can expect from the contractor. Let the quotes show price, time to complete the work, discounts and any guarantees. The way a quote is done will give you a first impression on the professionalism of the contractor and the seriousness with which he is taking your job.
Look at experience
In addition to making quote comparisons, look at the experience under the contractor's belt.  It goes without saying that the more experience the better a job he can do. Family businesses are particularly good in passing on experience.
Have a face to face meeting
After choosing the best quote, arrange for a sit-down with your chosen contractor. An eye to eye meeting can tell you a lot about the contractor. You will get a feel for his professionalism from the way affairs are run at the office.
Check for licensing and insurance
An unlicensed contractor can do a lot of damage and there is little you can do in the way of legal redress. Contractor Insurance is also crucial so that you will not be liable for any claims when injuries occur. An insured contractor will also be in a position to compensate you if he causes any damage.
With the considerations above your chances of being ripped off go down drastically.