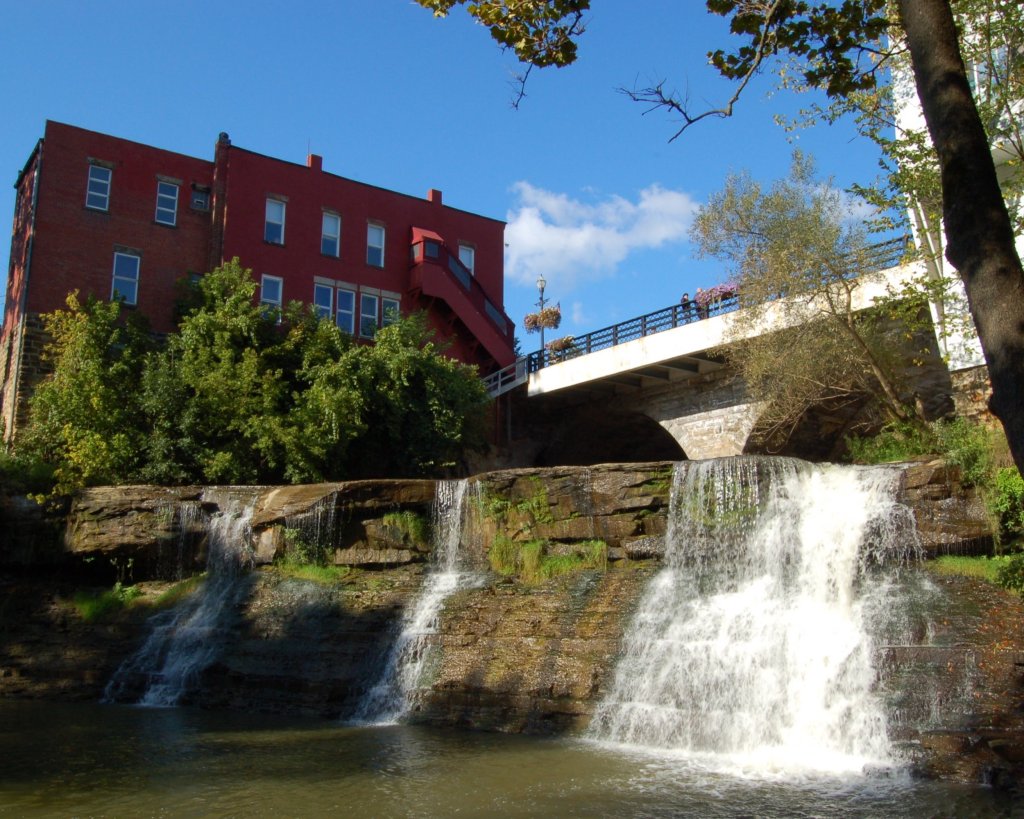 Roofing Contractors in Chagrin Falls
Who are we? Readerroofing is a 4th generation firm of roofing experts who have been at the forefront of providing roofing solutions to homeowners and facilities in the Chagrin Falls area for nearly a century now.
We Specialize in We fix Sloped Roofs, Metal Roofs, Asphalt shingle, Slate, Tile, Wood shake, Bitumen, Rubber membrane roofing systems. 
As Stakeholders in Chagrin Falls We are long-time partners in the Chagrin Falls community delivering roofing services and watching thousands of facilities go up within the area. We are among the pioneer suppliers of roofing materials and construction materials in the area since the 1920s.
Chagrin Fall's Common Roofing problems
The most persistent roofing hazards are broken gutters, downspouts, mold and chronic roof stain, rust, missing roofing pieces, leaking spaces, inadequate ventilation and use of low-quality roofing. Also general repair and maintenance have not been a key part of most homeowners and facility managers, which leaves roofing systems to face needless and unnecessary rot and weakening.
What Reader roofing is known for?
We are a 24 hour emergency service, 365 days a year, family owned and operated since 1920, fully licensed and insured, a+ rating with the better business bureau, your needs are our first priority
Our Other Services at Chagrin Falls
Our roof cleaning services include mold remediation, stain removal stone restoration, wood restoration, brick cleaning. We also have chimney repair & masonry such as fireplaces, tuckpointing as well as complete rebuilds, brick replacement, chimney repair, crown replacement, waterproofing/sealant, flu liner replacement, chimney caps and screens.
Our Specialty Roof Maintenance.
We are a team of skilled and experienced roof specialists who can handle roofing with Rubber Membrane, Modified Bitumen, Wood Shake or Wood Shingle, Tile, Slate and Asphalt Shingle. We can also carry out a thorough inspection, and advice you on the problems facing your roofing. We have the machinery and means with which to provide top notch roof repairs, maintenance, and replacement.
Reader roofing Projects
We have handled major projects in the Chagrin Falls and surrounding areas including regions such as Projects in Lakewood, Fairview Park, near W65th and Detroit, and an old rundown home in the neighborhood.
Roofing Warranties & Insurance
Most insurance packages that provide comprehensives cover for your roof are prohibitively expensive. The best cover you can afford for your roofing is to make regular contact with us so that we can inspect and advise you accordingly on the state of your roofing.
Contact info/Location.
For roofing advice, costing, repair or inspection you can find us at;
676 East 152nd Street
Cleveland, OH, 44110-2358
Tel: (216) 451-1355
Email: info@readerroofing.com