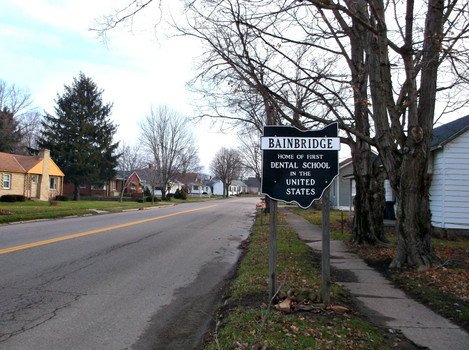 Who are we?
For nearly one hundred years we at Reader Roofing have been serving the community of Bainbridge area with quality, fantastic roofing materials with great aesthetic and functional qualities. We have great experience in setting up roofing materials all over Bainbridge since 1920.
Our Bainbridge specialties?
We specialize in diagnostics, installation, repairs, advisory and maintenance of rooftops for both commercial and residential houses and facilities in the area.
Where have we been in the area? Bainbridge has always been one of the big markets for roofing materials. We have set up roofs for homes, manufacturing plants, mixed-use properties, churches and a host of other facilities with different kinds of uses. We have also erected specialized roofs for factories and special storages.
Bainbridge's common roofing problems The presence of flashings, missing, damaged, lifted, or buckling shingles, rust and creaking joints are pretty common. Hips, ridges, termination and flashing points are where the issues become apparent first.
What are we known for?
We are a 24 hour Emergency Service, 365 days a year, Family owned and operated since 1920, Fully licensed and insured, A+ Rating with the Better Business Bureau, premier roofing company.
Other Reader Roofing services
We take care of roof cleaning using environmentally safe cleaning products. Other services include mould remediation, stain removal, stone restoration, wood restoration and brick cleaning. We also take care of chimney Repair & masonry e.g. Fireplaces, tuck pointing and other masonry services such as complete rebuilds, brick replacement, chimney repair, crown replacement, waterproofing/sealant, Flu Liner replacement as well as chimney caps and screens
Our Specialty Roof Maintenance.
From our years of experience, we have gained invaluable knowledge into how to install all kinds of roofing materials including Slate, wood shake or wood shingles, asphalt shingles, tiles, Flat roof, Flashings, Valleys, Skylights & Siding as well as Gutters.
Reader Roofing Bainbridge Projects.
We have dealt with tens of commercial and residential housing as well as special projects within the Bainbridge area. So what exactly is your problem? Is your roof showing signs of fatigue, rust or advanced wear and tear? Our crew is always at hand to sort out your roofing problems.
Remember even if you have a warranty or insurance on your house that covers roof repair and replacement it's still your prerogative to ensure that your roof is in great conditions at all times.
Contact info/Location.
For roofing advice, costing, repair or inspection you can find us at;
676 East 152nd Street
Cleveland, OH, 44110-2358
Tel: (216) 451-1355
Email: info@readerroofing.com
Certifications.
Over and above our years of experience we have received approvals and certifications from the state: State License #28128. We also have certifications from the National Roofing Contractors Association and Insured and Bonded